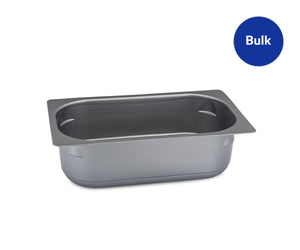 This sturdy liner fits our 4 liter metal pan and holds 2 liters of product. Use liners in larger metal pans to split flavors of gelato and ice cream. Size 6w x 9.75 x 3h (152.40mm x 247.65mm x 76.20mm). Lids sold separately.
Material Thickness: 1.4mm
Quantity: 150
This is a bulk item.