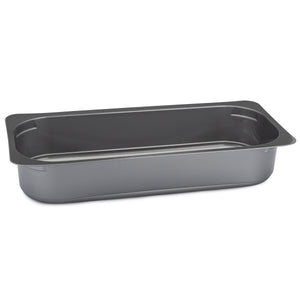 HEAVY DUTY! Reusable gelato pan liners are a great way to display and store your gelato and ice cream. This sturdy liner work on the 5 liter metal pan .Size 6.25w x 13.75l x 2.5h (158.75mm x 349.25mm x 63.5mm).  Especially useful for seasonal gelato and ice cream or low consumption during the winter time.  
Material Thickness: 1.1mm
Quantity: 30 / 140
This is a bulk item.