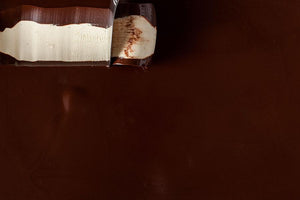 The first and most popular…The cream that nobody forgets!
The exceptional hazelnut and cocoa content helps to recreate the distinctive flavor of hazelnut spreads.
Its main feature is that it has to be used pure, as a gelato flavor. It is not meant to variegate, decorate or as a flavor-enhancing paste.
I's hart to resist to…their versatility. The range of Nutgels can be used on their own as gelato flavors or combined with other ingredients: it takes just a few simple steps to produce creations that are ready to be served. In addition, with the same product you can decorate traditional gelato (inside and on top of tubs and cups), frozen yogurt and soft gelato. Nutgels can also add a truly unique touch to gelato sticks and semifreddi.