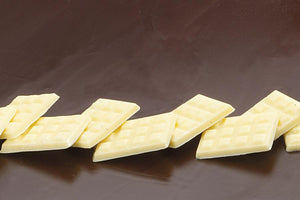 Dedicated to lovers of dark chocolate flavors: very dark color, high content of low-fat cocoa, without hazelnuts.
Nutgel Black is a versatile product:
For the preparation of a dark chocolate Gelato, with a typical Gelato structure, very full-bodied, with a fondant flavor and very dark color. Very easy to use.
For the preparation of "CREMINO" alternating layers with gelato, for example, with WHITE CHOCOLATE or FIORDILATTE flavor, creating a pleasant contrast between the gelato and the dark flavor of NUTGEL BLACK.

For creamy inserts, fillings and adding flavor to confectioner's custard, cream and Italian semifreddo.

Pure as Gelato flavour: after being frozen it takes on the consistency and typical structure of gelato.