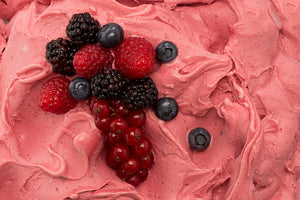 With whole freeze-dried fruit: raspberry, blackberry, blackcurrant, redcurrant.
Taste: balanced between the sweet and the sour-ish notes of raspberries, blackberries, blackcurrants and redcurrants.
The LIOGEL range, ready-to-use complete mixes to be used by cold processing, is now even richer: four new flavors rich in freeze dried fruit.
Characteristics:
Gelato texture remains creamy and soft.
Without milk of milk-by products.
Rich tastes, highly customizable textures and flavors.