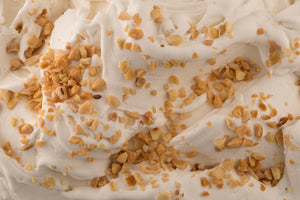 It contains a considerable quantity of dark-toasted processed almonds (main ingredient).
USES
It is mainly meant to prepare almond flavored gelato featuring an intense flavor. It can be used by itself or together with layered praline almond chips of the "I Decorativi" product line.
It can also be used in confectionery to enrich cakes and pastries as well as semifreddi and mousse in tubs. Perfect to add flavor to various kinds of custards as well as to prepare slushes.